Time for Candles
The shorter days invite us to enjoy more coziness and warm candle light. Finally we find time to rest.
Time for the family
We have more time for our loved ones, cozy movie nights with popcorn and chatting with a glass of red wine.
Welcome to November
The temperature is getting colder and the first frost is just around the corner. This time the calendar shows up in matching blue, which brings calmness and relaxation.
You can download your free November calendar here:
As a desktop wallpaper, as a mobile version and as a printout.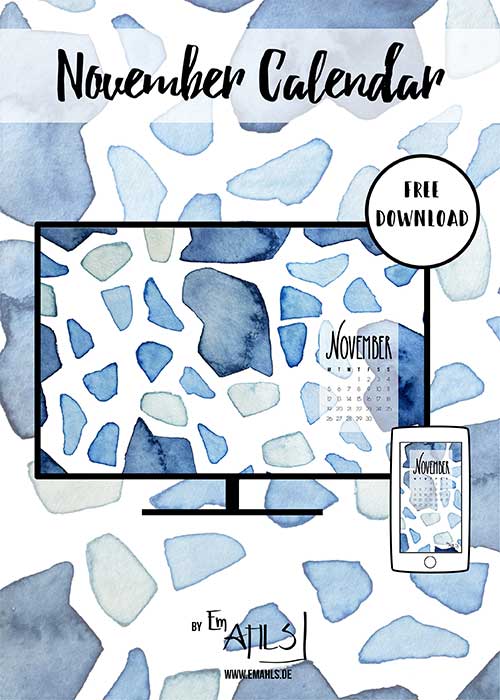 If you are looking for more:
sign up for our newsletter. You will get all of our blog posts and our wallpapers without a include calendar via email.
get inspired on Pinterest. We are collecting ideas for different home decor styles, DIY projects, recipes and much more.
keep in touch with us on Instagram. We take you with us in our everyday life and share our thoughts and new projects with you.