About Me
Every conscious made decision is better than any rash consumption. That is why I only use earth-friendly materials and choose a sustainable, in the best case organic production. – Eva-Maria
Hi!
This is me, Eva-Maria, the face behind the one-woman-business EmAhls. I founded EmAhls after I finished my fashion design studies in 2017. Switching from fashion design to interior design sounds like an uncommon decision, but when I was still a child I already loved to redecorate my room – preferable in the middle of the night.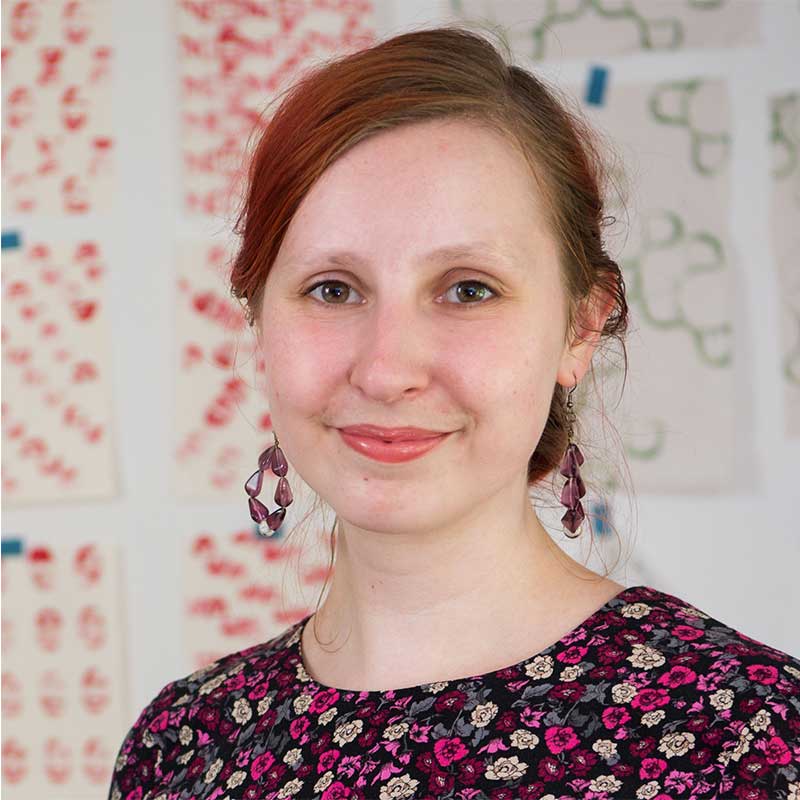 photo: Sarah Krause from Lichtnomade

What I love about my work
I founded EmAhls, because I love to work with my hands, draw with water colors and learn something new. I love drawing paper and color … no matter if in front of me on my desk or in my MacBook.
Why I founded EmAhls
After I finished my studies, it really occured to me how much responsibility I bear as a designer and as consumer. Often we don't think about what we consume. If we buy products, that need a lot of water for their cultivation or toxic inks were used for their color, the price pays somebody else. We pollute the nature in the production countries and people need to live with less money than they need or get sick from all the contact with poisonous chemicals.
Sometimes it seams that we can do more wrong than good, but every small step into the right direction counts. Every conscious made decision is better than every any consumption. That is why I only use earth-friendly materials and choose a sustainable, in the best case organic production. All used materials are chosen carefully and I'm always looking for the best organic solution. 90% of my products are produced in Germany to keep the transportation route short and support the local economy. You can find more information in the product descriptions.
How I invented the name EmAhls
The name EmAhls was developed when I played with the letters from my name to develop a personal label name. It is put together from the E and the M from my first name Eva-Maria and the first four letters of my last name Ahlswede. EmAhls is close to the German word ehemals (which means in former times) and stands for products with a timeless design that are made like in old times, in accordance with nature.
This is me
I'm a tea lover, a Sacred Birman and – since we adopted Yuki and Sumi – Siamese cat lover, married to my husband, who I've been together since our last day of school and I live in a small village in Upper Lusatia.