Have you ever lived in your flat without artworks and pictures on the walls, because you were not sure what to hang where and how? Find inspiration with this 5 ideas and explore new ways to hang your pictures.
1| Two big pictures side by side
This works well for pictures and prints which are bigger than A4 or letter format. Use similar frames to achieve a modern look.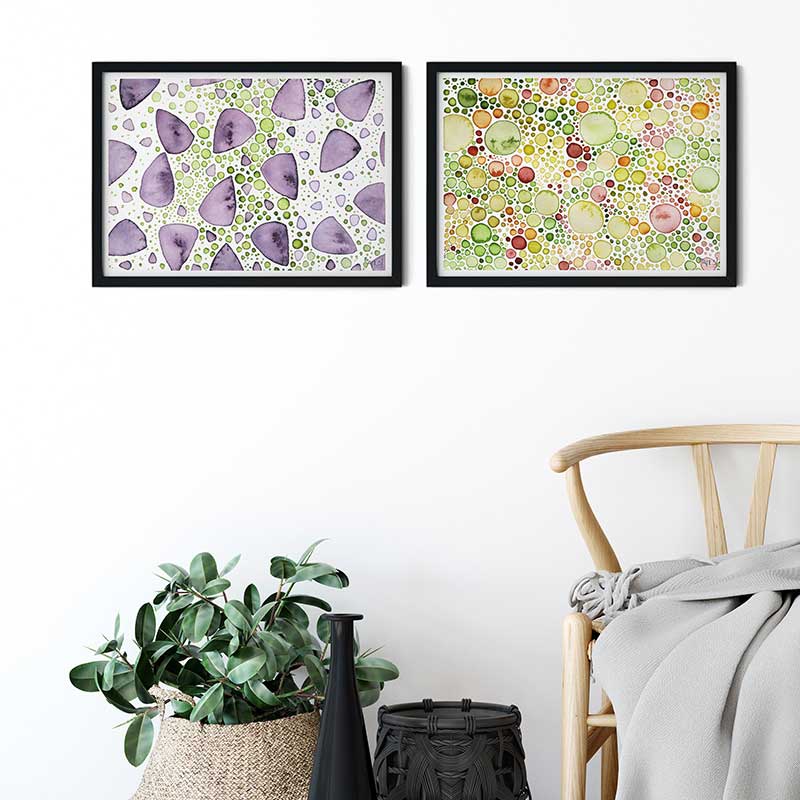 2| A series of small prints one below the other
This ideas is great for prints with a small size like A5, half letter or smaller. You can highlight a small collection of pictures when you hang them like that.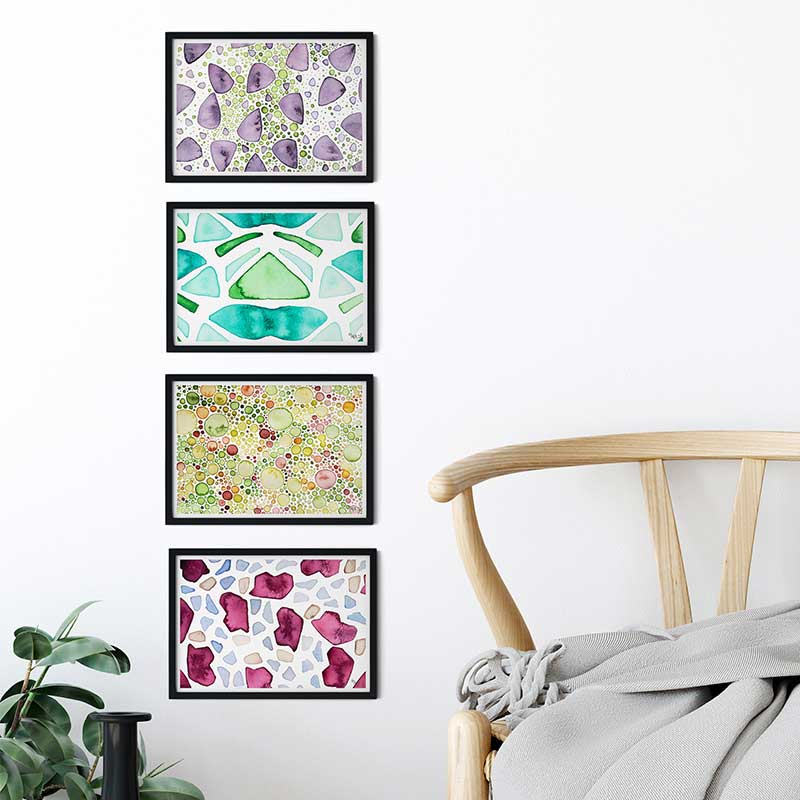 3| Four pictures hung in a square
This works best for prints with a similar format and subject.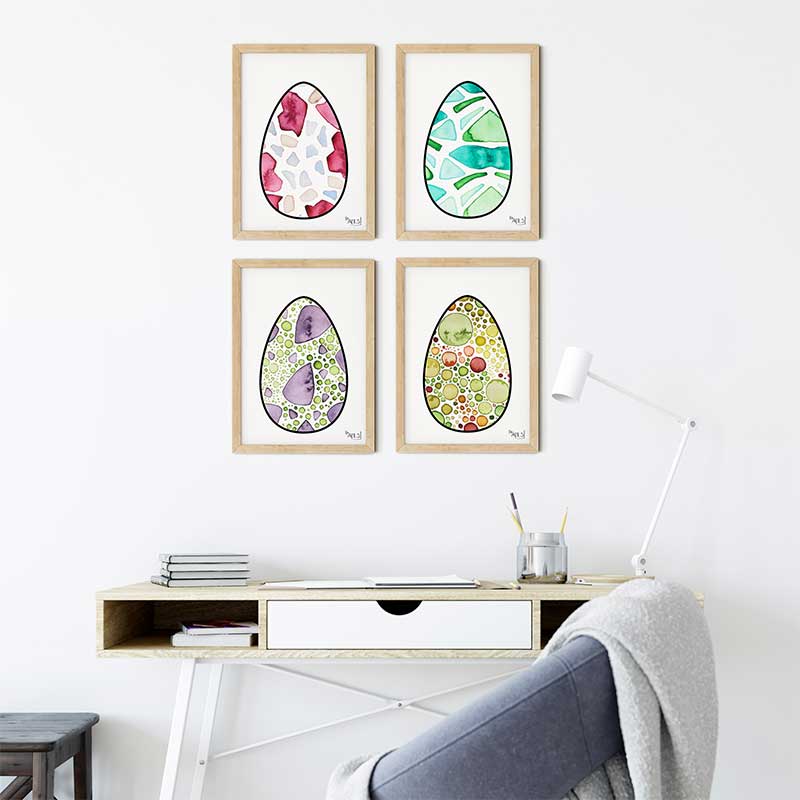 4| A series of big pictures one below the other
You can combine different frames, when the prints have a similar format. To celebrate your collection cover the whole wall with your prints and hang them from the floor to the ceiling.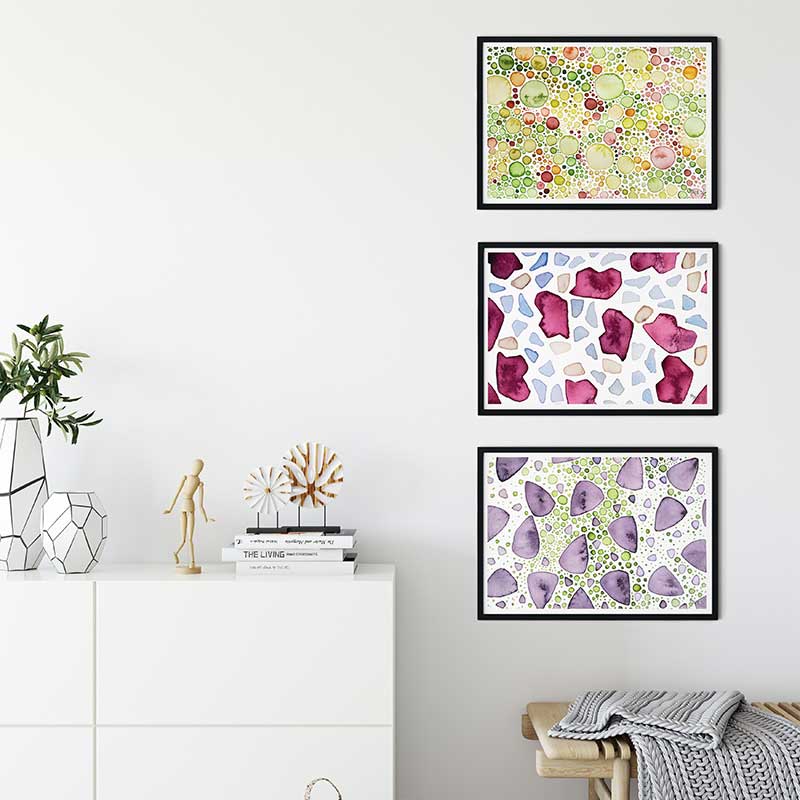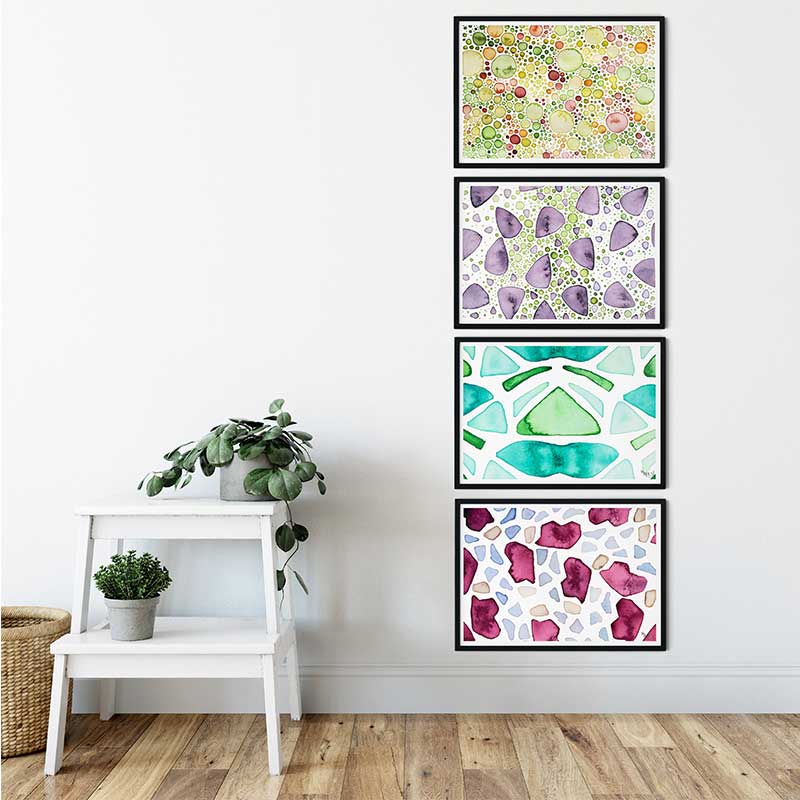 5| Lean them against the wall
You can combine different frames, formats and subject for this laid-back look. This also works well if you have a lot of artwork and want to swap it out occasionally or change the decor according to your mood.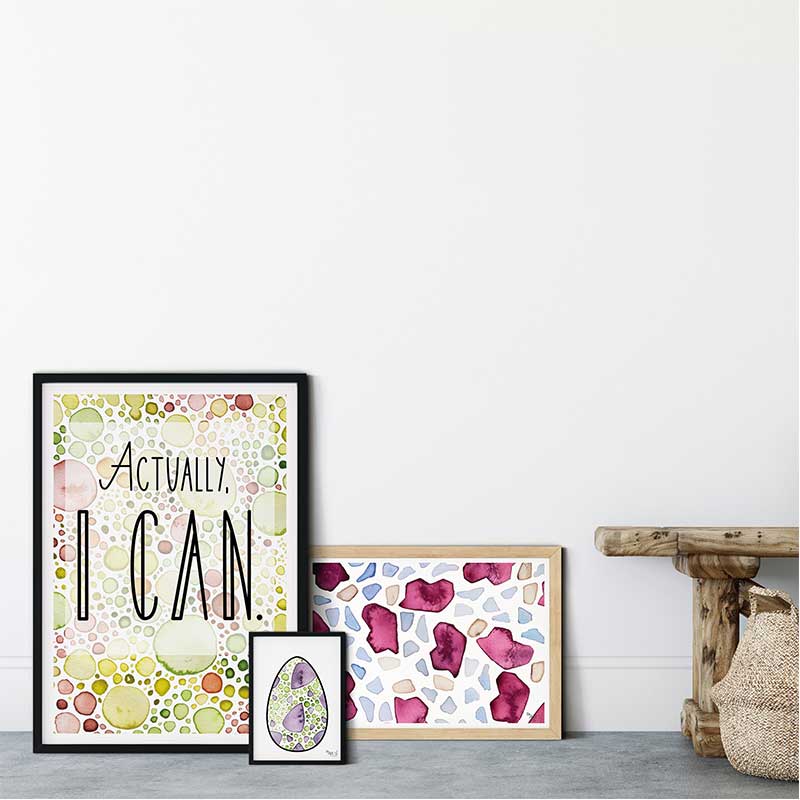 Bonus Tips
Use masking tape or paper to see how the frame size and format will look on your wall.
If you have a lot of pictures, artworks and prints, you can think about installing a picture rail or a picture ledge. This way you can swap out pictures and prints without making new holes in your walls.
Here you can find the artwork from the pictures.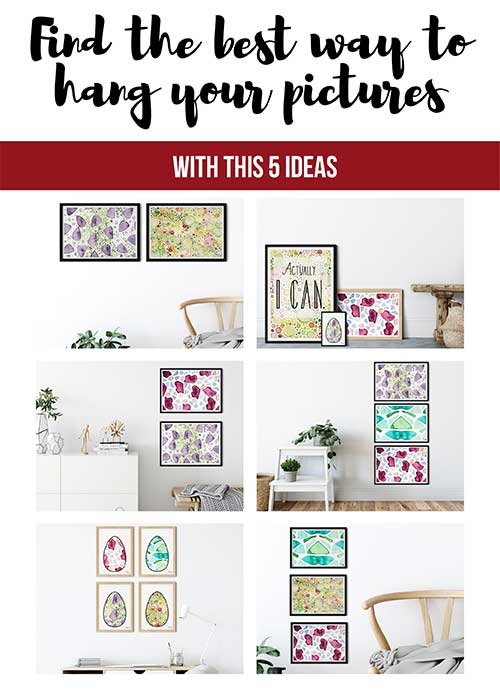 Like what you are reading?
Than sign up for our newsletter and receive all new blog posts and monthly freebies right into your inbox. You can unsubscribe at any time with the link in every email. Find more information in our Privacy Policy.