Do you remember enjoying the Christmas Season as a kid? One of my favorite memories is the St. Niklas Day. In Germany and a few other European countries we celebrate it with putting our cleaned shoes in front of the entrance door, so St. Niklas can put small presents and sweets in them.

I was always so excited when cleaning my shoes on the evening before St. Niklas Day, always hoping to find some candies in them the next morning. With this memory in mind, I create this guide with small gifts under $35. They work great as St. Niklas gifts or stocking stuffers for your husband or other wonderful men in your life. All products are sustainable and many of them are made with eco-friendly materials.
1 For Digital Newspaper Reader - E-Reader Cover out of Cork
An e-reader cover is the best protection for technical devices. This one looks great and is made out of vegan cork. A great gift for book lovers.


2 For Secret Interior Designer - Magnetic Picture Frame
How can you quickly exchange the pictures on your wall over and over again? – with this magnetic picture frame. It won't harm the pictures and is made out of raw oak wood.


3 For Music Nerds - Headphones made out of Wood
Who doesn't like to listen to music to forget the world around him or concentrate on finishing the work in front of you? This headphones don't only have a great acoustic, they are also made out of FSC-certified wood und need less plastic for their production.


4 For Skaterboys - Mat for hot Pots
All love the world broken boards are collected to make this cool mats. Old skateboard find a second life and protect your furniture from hot pots.


5 For Sci-Fi-Fans - Robot who protects your Food
This little fellow declared war on wasting food. Harmless preservatives keep your fruits and veggies fresh, 3 times longer than without this little robot.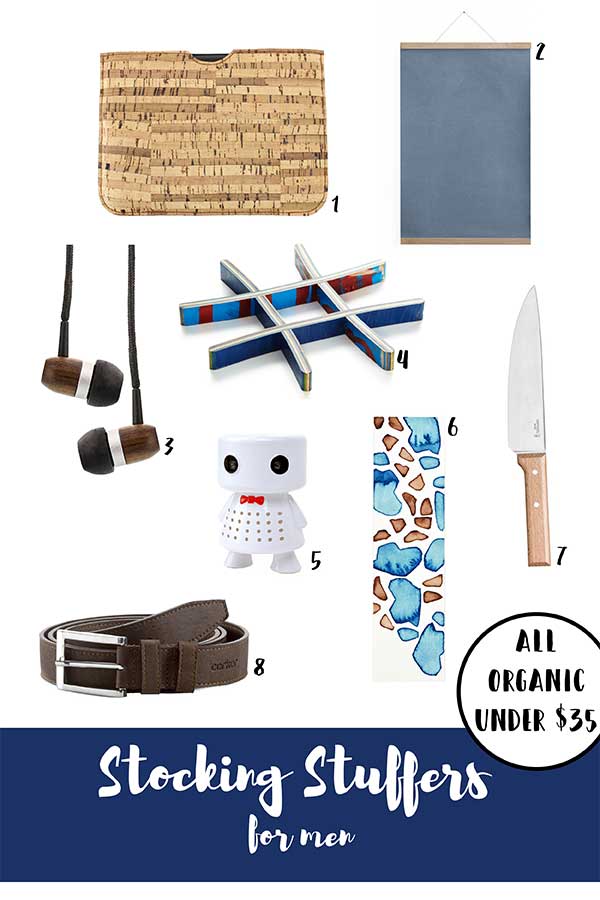 6 For Book Lovers - Bookmark our of Bamboo Paper
This hand drawn bookmark is one of a kind. It enhances the reading experience with its colorful pattern. The bookmark is produced in Germany out of bamboo paper.


7 For Amateur Cooks - Kitchen Knife out of Beech Wood
What is a man without his toys or a cook without good items? –Definitely unhappy. This high-quality french kitchen knife is very handy. The handle is made out of beech wood and the blade out of stainless steel.
8 For Trouser Enthusiasts - Belt out of vegan Cork
With this classic belt, pants stay where they should. It completes every outfit.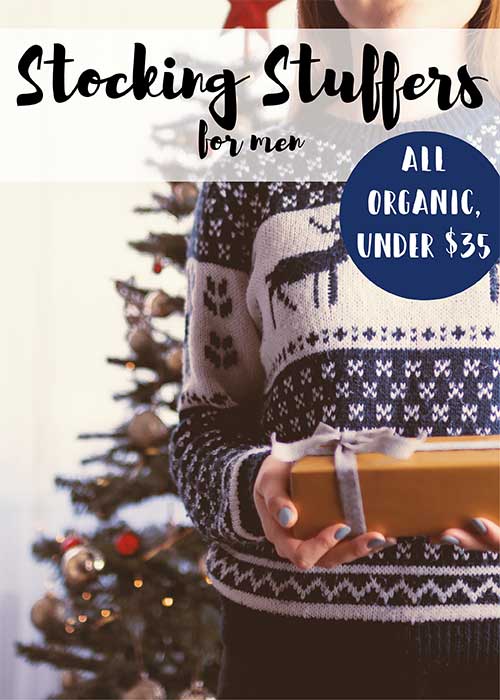 For this collage we used pictures from Belaine Manufaktur, InLine, Kleinwaren von Laufenberg, Lockengelöt, Phresh, Opinel, Corkor and EmAhls.