Sometimes we can't find ideas for small gifts. This guide helps you with this problem! Here you can find lovely gift ideas for women. All product are organic and cost under 20 Dollar. Have fun while browsing through it!
1 For Coffee Lovers – Reusable Coffee Cups
The "Third Eye Chakra" cup gives you a clear head in the morning and helps to produce less waste. It's made out of corn and bamboo, can be cleaned in the dish washer and used over and over again.


2 For Sent Experts – Scented Soy Wax Candle
This candle smells like oranges, cinnamon and gingerbread. This brings joy, in and outside of the Christmas season.


3 For Geometry-Lovers – Birch Wood Earrings
This beautiful ear studs complete every outfit. The geometrical pattern is timeless. Upon request colors can be choosen after your wishes. The earrings are handcrafted in Leipzig.


4 For Make-up Artists – Reusable Cosmetic Pads
It's easy to produce less waste with this cosmetic pads out of organic cotton. Just wash them in the washing machine and they are clean again. The cosmetic pads are produced in Berlin.


5 For Mucky Pups – Organic Soap Set
Different soaps can be tested with this set. It offers a selection of different body and hair soaps. They are produced in the Netherlands with organic oils.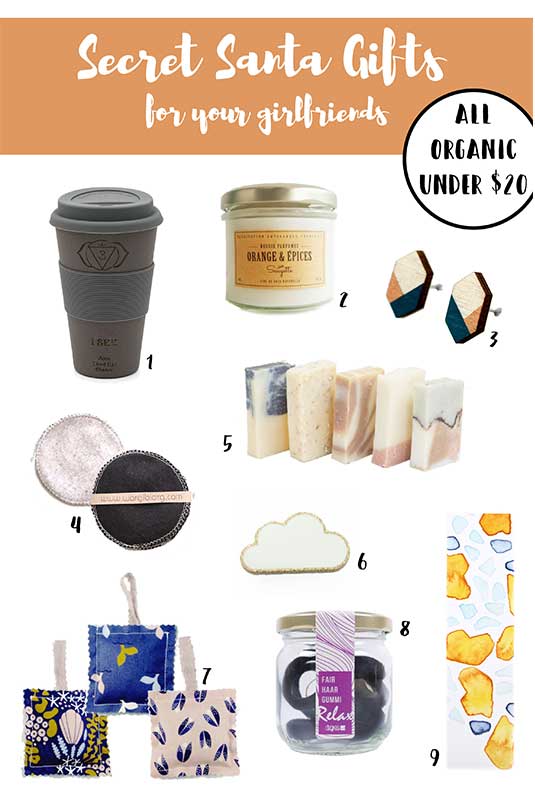 6 For Dreamers – Little Enamel Cloud Brooch
This little brooch decorates jackets, coats and bags. It is made in France out of enameled wood.


7 For Fragrance Enthusiasts – Lavender Pillows
This lavender cushions are filled with organic lavender. They produce a pleasant sent in your closet and provide a restful sleep when you put it under your pillow.
8 For girls with big hair – Vegan Scrunchies
These crunchies are made without metal or seams to protect your hair. The lavender sent is pleasant for the nose. They are made out of organic cotton in Augsburg.


9 For Book lovers - Bookmarks out of Recycled Paper

This colourful bookmarks beautifies every reading experience. The abstract pattern is a small artwork. It's produced in Germany and printed with organic inks.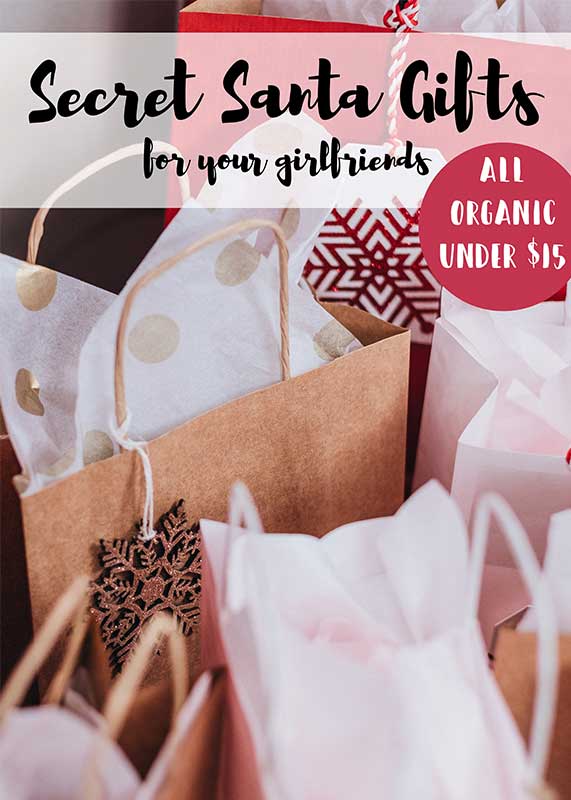 For this collage we used photos from Freakulized, Saugette, Flamingocat, Warglblarg, Botma & van Bennekom, Me & May, Scent of Land, Degree Clothing and EmAhls.