You're looking for a free calendar for June? – You can find it here. You can download the calendar as a wallpaper or as a printable calendar right here.
This is the calendar for June 2019. – Here you can find the latest free calendar.
Summer is here
And with it hot temperatures, eating ice cream, reading a book in the shadow of a tree and going swimming in a lake.
The color blue works great with summer and reminds us of the ocean. That is why the Baltic design was chosen for the new calendar.
Here you can find the wallpapers
Just click on the link to download them.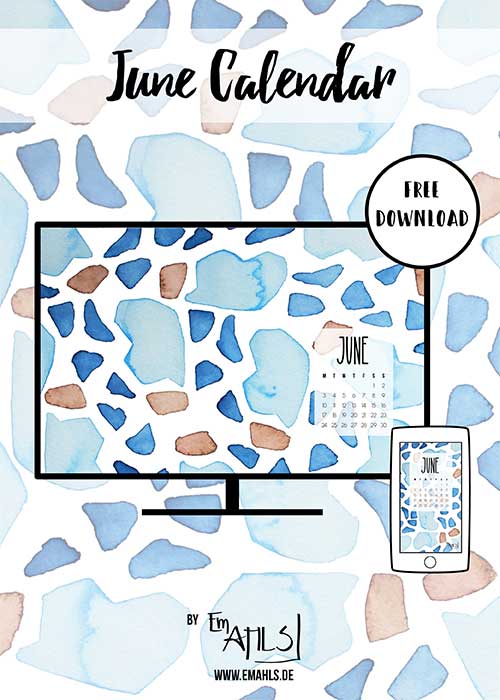 This is how you can download the printable calendar


If you are one of my newsletter subscribers, you can download the printable calendar from my last email.
If you are not subscribed yet, you can join here. You will get all free downloads, new blogposts and information about my products right into your inbox.
Click here to download the free printable calendar.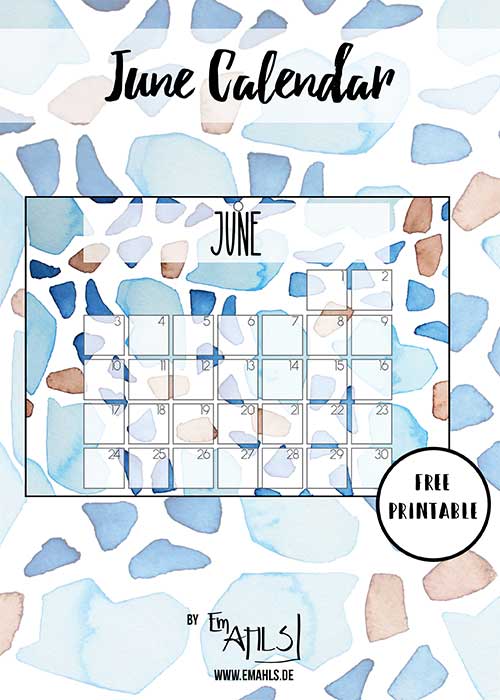 You can unsubscribe at any time with the link in every email. You can find more information in the Privacy Policy.