If you are looking for a free calendar, you can find it here!
This is the calendar for March 2019. – Here you can find the latest free calendar.
On the hunt for the first spring bloomers
Winter can be beautiful: plants covered in frost and snow which covers the landscape in a white. But now it's time for spring and we start to long for the first spring bloomers.
The march calendar shows a variation of the Ficus design, which was also used for this cushion cover. Decorate your home with a fresh green to attract the new season.
You can download your wallpaper here
Just click on the links to download your free wallpaper. The pictures open in another window, where you can download them.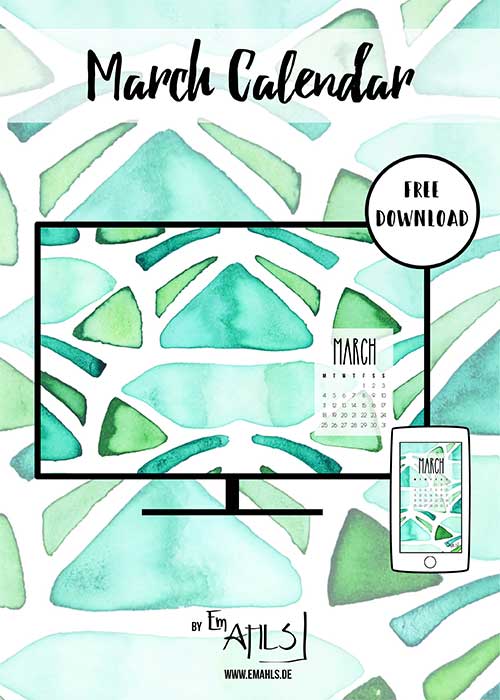 Here you can find the printable
You can find the printable calendar in our last email, if you have signed up for our newsletter.
You are not part of the gang yet? – You can join here.
You will get all of our free downloads, new blogposts and information about our products right into your inbox.
You can unsubscribe at any time with the link in every email. We will protect your data and won't give it away to other third-party companies. You can find more information in our Privacy Policy.