You're looking for a free calendar for July? – Here you can download the calendar for free.
This is the calendar for July 2019. – Here you can find the latest free calendar.
Welcome to July
Now we can harvest the fruits of our hard garden work and enjoy vegetables and fruits from our own garden. But not only that, our flowers bloom and delight us with their different colors.
For the July calendar I went with my favorite flower colors. The different color tones remind us of a beautiful summer gardens. The colors also work great with the purple Wistaria cushion cover.
Here you can find the wallpapers
Simply click on the links below to download them.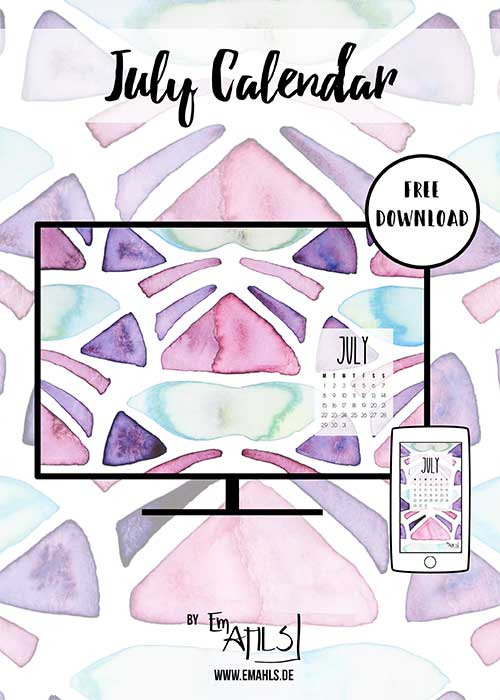 How to download the printable calendar
If you are subscribed to my newsletter, you can download the printable calendar from my last email.
If you are not subscribed yet, you can join here. This way you will get all free downloads, new blogposts and information about my products right into your inbox. You can unsubscribe at any time with the link in every email.
Click here to sign up for the newsletter and download the printable calender for free!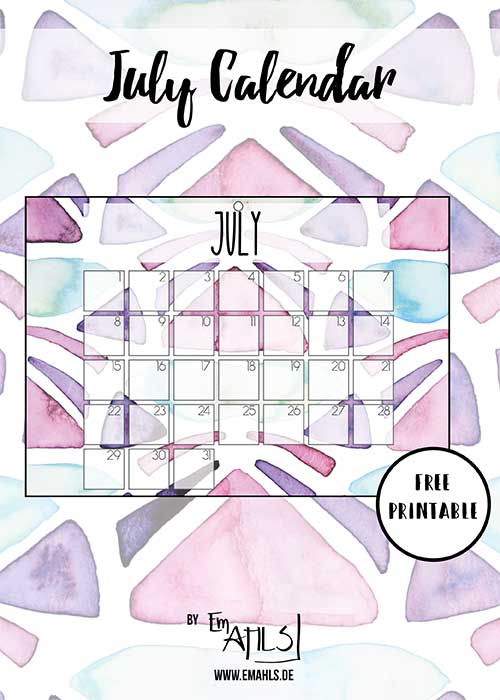 You can find more information in the Privacy Policy.