Welcome to the fall month October
Fall fully arrived. Especially in this season, I think back to my childhood when I made fall decor with chestnuts together with my mum. We had cozy afternoons filled with a lot of fun. We still use the chestnuts from the same tree to decorate our homes.
These memories inspired the drawing Castanea. I already started it last year during our honey moon in France. The mixture of red an green fits perfectly into fall with its color changing leaves.
Here you can download the free calendar and use it as a wallpaper
Just click on the link and save the picture on your computer.
Wallpaper for your mobile device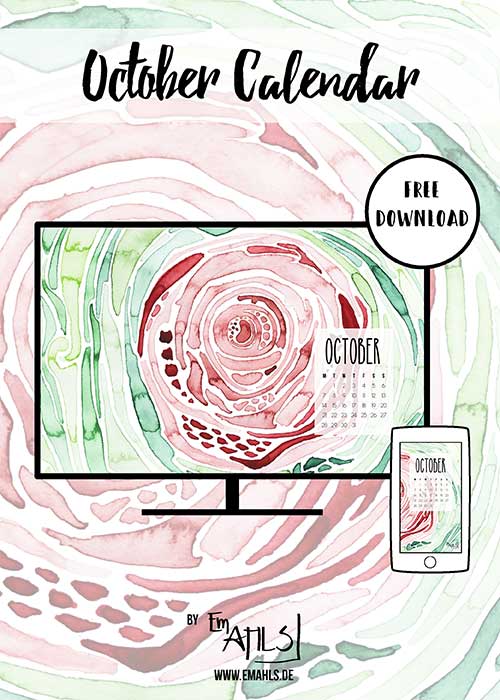 Here you can find the free printable calendar
You can download it from my last email, if you are subscribed to my newsletter.
If you are not part of the gang yet, you can join here. This way you will get all free downloads, new blogposts and information about my products right into your inbox. You can unsubscribe at any time with the link in every email.
Sign up for the newsletter and download the free calendar.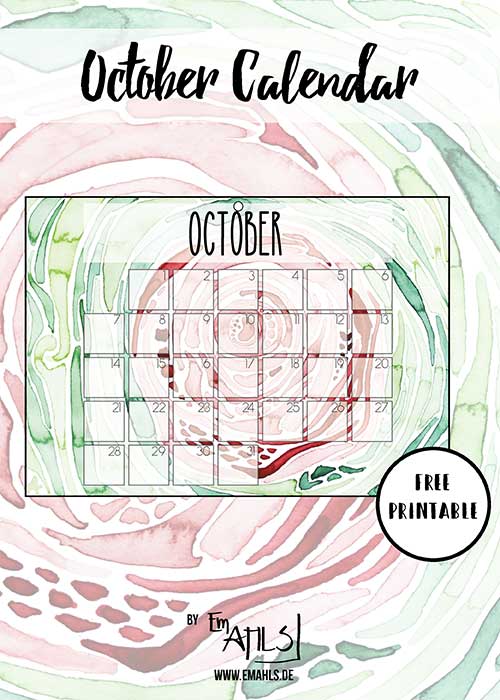 You can unsubscribe at any time via the link in every email. For more information, check out the Privacy Policy.