Here you can find the free calendar for July 2020. You can download the calendar as a wallpaper for your desktop or mobile and as a printable version.
Welcome to July
Matching with the summer month July, the artwork Sol was used for this new calendar. As you could guess by the name, it was inspired by the sun. It's the ideal source of inspiration when you want to draw an artwork with warm colors. The yellow, orange and red radiate warmth and strength even on a cloudy day.
Here you can download the free calendar wallpaper
Just click on the link and save the picture on your computer.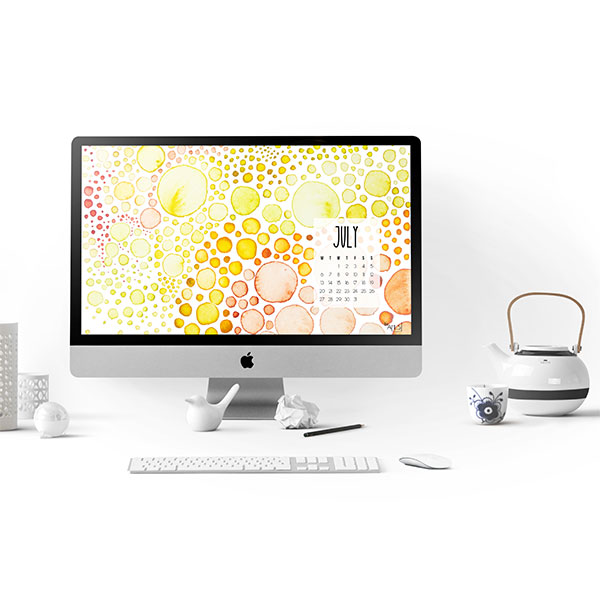 Wallpaper for your Mobile Device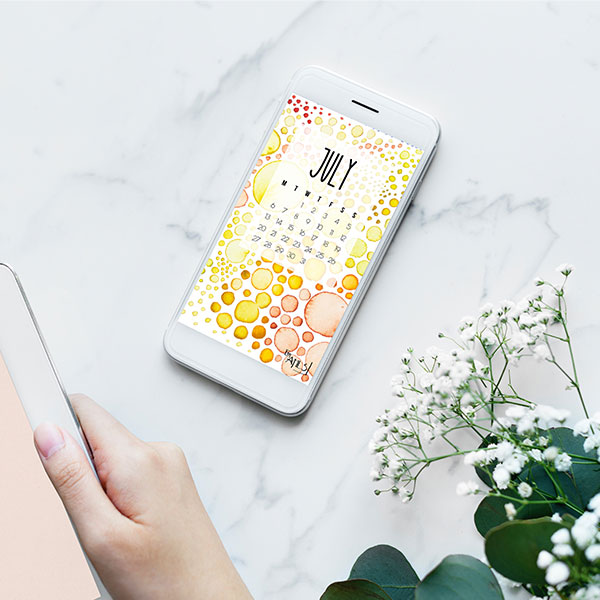 Here you can find the free printable calendar
You can download it from my last email, if you are subscribed to my newsletter.
If you are not part of the gang yet, you can join here. This way you will get all free downloads, new blogposts and information about my products right into your inbox. You can unsubscribe at any time with the link in every email.
Sign up for the newsletter and download the free calendar.
You can unsubscribe at any time via the link in every email. For more information, check out the Privacy Policy.